How A Central London Skip Hire Helps Your House Clearance
When you hire O'neill Skip Hire, you can get the very best Central London rubbish removals available. We have worked for years to perfect the service, meaning that there is never anyone better when you need to the greatest domestic clearance solutions around. Thanks to our experience, we can offer customers access to the kind of services which really make a difference and we can be sure that there is never any other way in which you can be sure of getting the very best clearance available.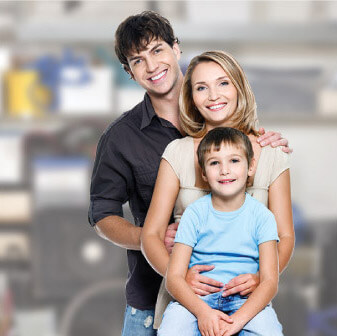 Our rubbish removals is ideal for those who are conducting a smaller clearance, as this will allow those who are doing a clearance to get a service which is suited to the scale of their needs. While some people hire in a large and difficult means of house clearance, hiring our rubbish removal option means getting access to the very best solution without the hassle and the difficulties. With our help, you can be sure that you are getting the highest quality professional help while still getting a simple solution. To find out more about how we can help you, call 020 8746 4431 today.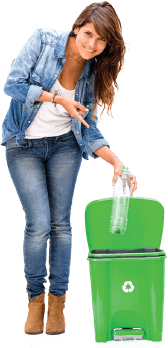 If you are thinking of living in London, the area at the heart of the city is known as Central London. While the actual city itself is sprawling and far larger, the Central London area is where many of the most famous landmarks and tourist attractions are to be found. Many of the most important financial districts (Canary Wharf, The Strand) and political seats of power (Westminster, Houses of Parliament) can be found right in the centre of the city. The tube network is typically the quickest way to get around, with stations such as Liverpool street, Victoria, kings cross and bank providing access to the train network for when you are not busy moving home. Galleries such as the Tate and the National Portrait Gallery provide a cultural option for entertainment and can be found along the banks of the Thames.
Also on the river are two of the city's most recent landmarks, the millennium dome and the London Eye, both erected around the turn of the millennium. For those looking for the local markets, places such as Roman Road, Borough Market and Camden Lock provide a selection of world famous outdoor shopping, while large malls are to be found in Stratford and White City.
Thanks to our knowledge and experience, there is never a better choice when you need the best Central London clearance help on a smaller property. O'neill Skip Hire are here to make sure that every single person has access to the kind of services which not only make a difference, but actually make your clearance that much easier and more stress free. As well as ensuring that the rubbish removal is as easy as possible, many people find that it is important to ensure that they are getting the best possible deal at the same time.
Thanks to the services which we offer to customers, our rubbish removal option is the ideal way in which you can save some money while doing house clearance. Because of the nature of the service, there are far less overheads and running costs when compared to traditional rubbish removals and we are able to pass these savings directly on to you. When you are need property clearance, we are determined to make sure that you are able to get a great deal on the waste clearance service. If you would like to find out more about our Central London rubbish removals, call us on 020 8746 4431 today.
We were in the market for a rubbish removal firm that served and would not break our wallets. A friend recommended O'neill Skip Hire. We took a gamble and had them come out and do a domestic clearance on our flat. We were very happy with how it turned out, so will tell others.
Anthony Morgan
11/01/2021
Insured and licensed, fast clean up, will definitely use these junk removal services again if needed.
O'neill Skip Hire assured us that what junk could be recycled. Plus, their rates were surprisingly cheap. When all was said and done, they did a superb job with the loft.
Angela Neville
08/10/2020
Reliable and dependable waste collection company. Will recommend O'neill Skip Hire.
Dave Sanderson
02/11/2020
Turns out, my brother-in-law was right, O'neill Skip Hire waste collection was much better than the company we previously used.