Ways to E-Waste Recycle Your Gadgets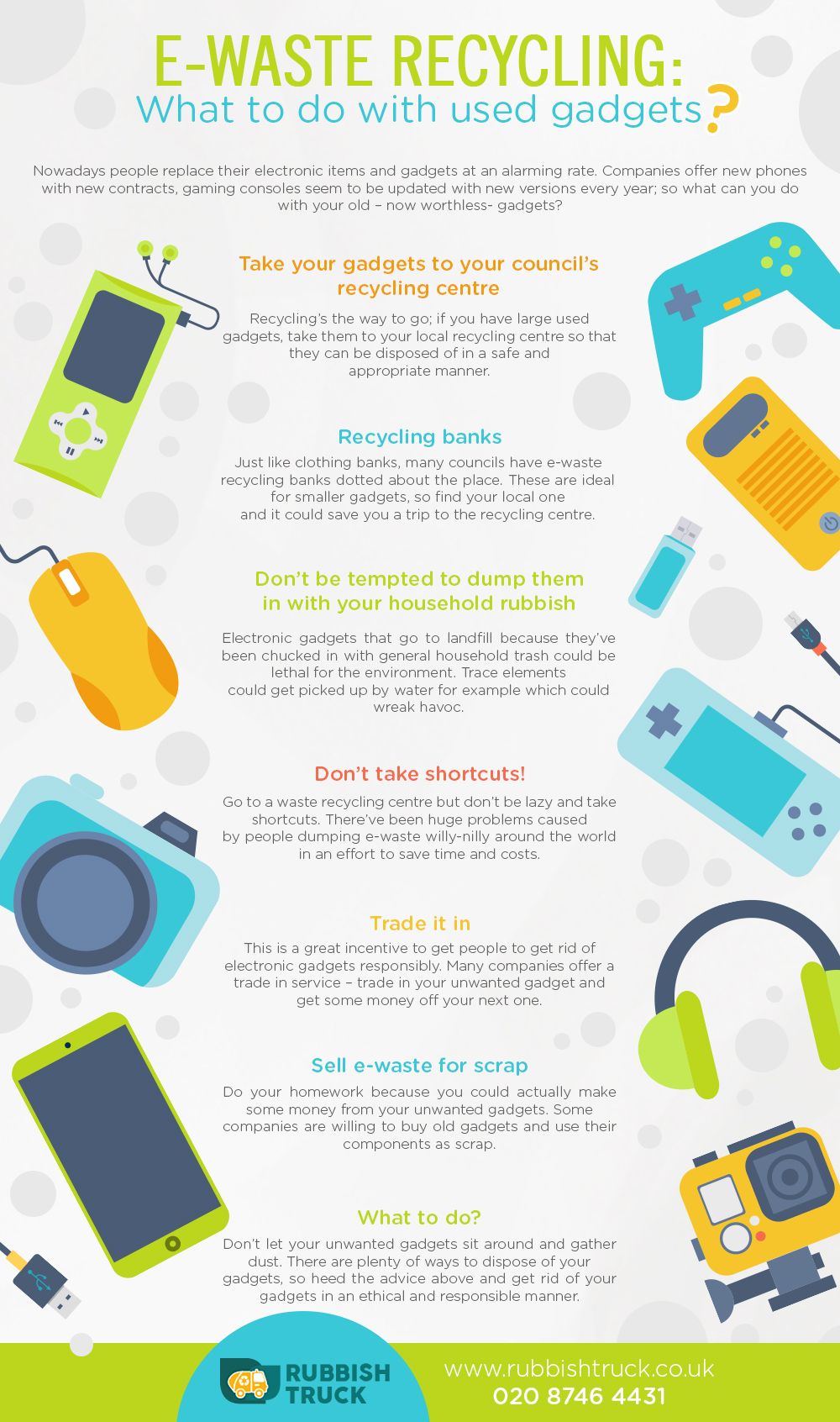 Nowadays people replace their electronic items and gadgets at an alarming rate. Companies offer new phones with new contracts, gaming consoles seem to be updated with new versions every year; so what can you do with your old – now worthless- gadgets?

Take your gadgets to your council's recycling centre

Recycling's the way to go; if you have large used gadgets, take them to your local recycling centre so that they can be disposed of in a safe and appropriate manner.

Recycling banks

Just like clothing banks, many councils have e-waste recycling banks dotted about the place. These are ideal for smaller gadgets, so find your local one and it could save you a trip to the recycling centre.

Don't be tempted to dump them in with your household rubbish

Electronic gadgets that go to landfill because they've been chucked in with general household trash could be lethal for the environment. Trace elements could get picked up by water for example which could wreak havoc.

Don't take shortcuts!

Go to a waste recycling centre but don't be lazy and take shortcuts. There've been huge problems caused by people dumping e-waste willy-nilly around the world in an effort to save time and costs.

Trade it in

This is a great incentive to get people to get rid of electronic gadgets responsibly. Many companies offer a trade in service – trade in your unwanted gadget and get some money off your next one.

Sell e-waste for scrap

Do your homework because you could actually make some money from your unwanted gadgets. Some companies are willing to buy old gadgets and use their components as scrap.

What to do?

Don't let your unwanted gadgets sit around and gather dust. There are plenty of ways to dispose of your gadgets, so heed the advice above and get rid of your gadgets in an ethical and responsible manner.